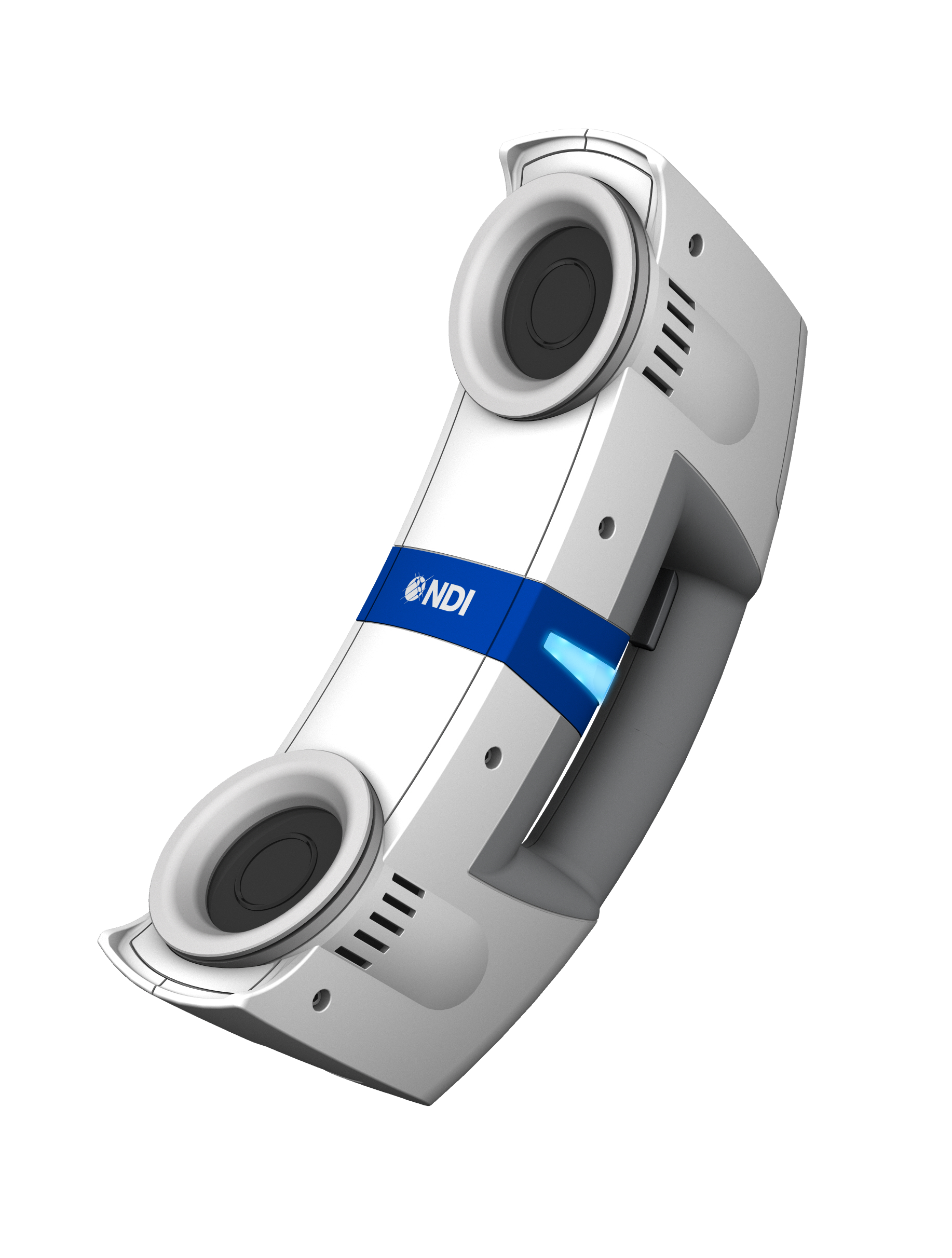 Polaris Krios

Rapid 3D Electrode Localization

Product No:

NS-1064

Manufacturer:

NDI

Localisation
---
Description
Localizing and digitizing electrodes/sensors in any coordinate system (e.g. 10-20, ABCDE, etc.) for EEG, MEG, NIRS, PSG and ECG. Research and clinical tests conducted with 3D Digitizers has never been so fast and easy to perform!
The Polaris® Krios handheld digitizing scanner integrates into your existing neuroresearch/-diagnostic system to identify, map and digitize electrode positions. Through an NDI software interface, this measurement data is used to identify and label each electrode within your neuroimaging software.
The entire setup, from scanning to electrode labelling, takes only minutes with the Polaris Krios 3D Digitizer. It's an integration of technologies that combine the best of real-time 3D localization and neuroresearch/-diagnostic system - and will transform electrode coregistration for the better.
Scanning Demonstration
System Features
Extensive Integration Experience: Benefit from over 30 years of measurement innovation and integration expertise – NDI is trusted by the world's foremost medical device manufacturers.
Accurate and Reliable Data Collection: Capture marker positions to an accuracy within 0.5 mm and a repeatability of 0.1 mm. Only actual markers are measured for electrode mapping purposes.
Integrated Touch Probe: Improve the detection of obstructed electrodes and electrode positioning with one-touch localization and registration of fiducial points such as the nasion, inion, and preauricular points.
Growth through Technology: Add a new level of versatility to your existing system offering, and extend its capabilities to additional electrodiagnostic and clinical neurophysiology applications and markets.
Compliant with Safety Regulations: Maintain subject safety – the Krios does not use a laser and is compliant with medical device regulation IEC 60601-1 3rd Edition.
Lightweight Ergonomic Scanner: Operate the Krios with ease – its balanced one-hand grip, handy start/stop trigger button, color-coded LED status indicator lights, and audio cues maximize scanning efficiency.
No Marker Calculations: Scan right away – self-calibrating markers attach to any sized or shaped electrode, in any order. No position calculations or sequencing are required. Marker positions are automatically mapped.
Automatic Registration Process: Save significant electrode registration time – up to 256 markers can be scanned in less than 2 minutes. Markers are then automatically mapped and registered within the neurofeedback software.
Built-In Snapshot Mode: Capture digital images of the electrode setup for inclusion in the subject's file. For example, the subject has an asymmetrical skull that requires a unique electrode placement.
Instant Localization Results: Receive real-time scanning feedback – scanner LED status indicator lights to notify operators of successful/failed marker acquisition, while the software provides a running tally of localized markers.
Technical Specifications
| | |
| --- | --- |
| Dimensions (L x W x H) | 155 mm x 75 mm x 300 mm |
| Weight | 860 g |
| Power Requirements | 100-250 V AC ~50/60 Hz, 1 A |
| Measurement Volume | 883 mm x 840 mm x 928 mm |
| Update Frequency | 20, 30, 60 Hz |
| Scan Rate | 256 markers < 2 minutes |
| Accuracy | Within 0.5 mm RMS |
| Stand-off | 105 mm from the scanner |
| Depth of View | 778 mm |
| Near field width | 276 mm |
| Far field width | 840 mm |
| Safety | IEC 60601-1 3rd Edition |
Please note: Important! This product is for research applications only. Not a medical device as defined in EU directive 93/42/EEC. Not designed or intended to be used for diagnosis or treatment of disease.
---
Brochure
Polaris Krios - Brochure